Buy Keyword Installs · Android · iOS
Need help estimating your campaign budget?
Buy Android Keyword Installs · Google Play Store
Buy Android Keyword Installs (Downloads) for Google Play Store Apps, starts at $0.2 per Search + Install.
Find Out More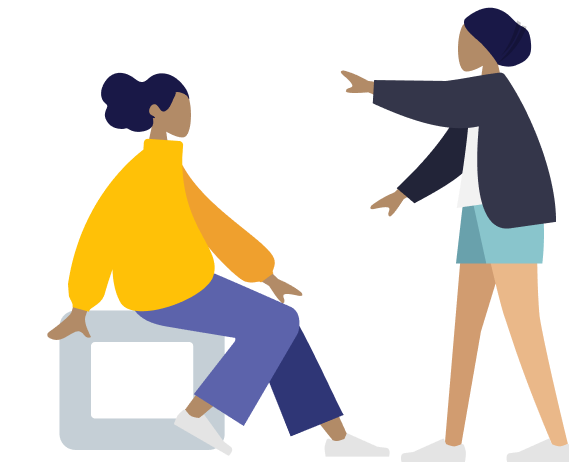 Buy iOS Keyword Installs · Apple App Store
Buy iOS Keyword Installs (Downloads) for Apple App Store Apps, starts at $0.6 per Search + Install + Open + Keep for 3-5 Days.
Find Out More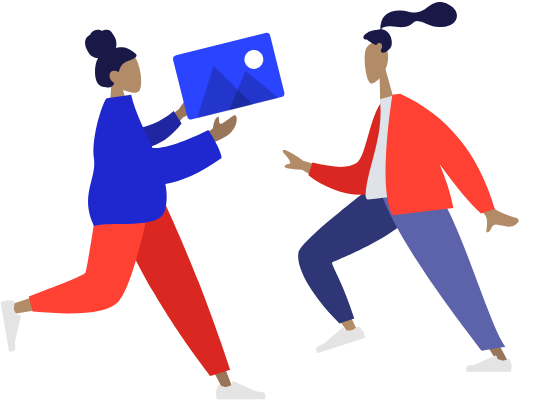 Help - Buy Keyword Installs · Android · iOS
Frequently asked
question

:
Are Keyword Installs Real or BOT?
No BOT, we provide real keyword installs from real devices, however in order to drive volume, our users may pretend to be from any country by changing their ID in order to full fill your campaign volume if you target small population countries or we don't have enough traffic from that country available. Our users are mainly from Russia or CIS countries.
Is there any Harm?
So far we haven't seen any harm our client may have experienced or reported to us but keep in mind that it is advisable not to buy keyword installs too aggressively as it may look like an attempt to manipulate the placement of your app which is against the google play / apple app developer policy.
Are Keyword Installs Automated or Manual?
We deliver keyword installs manually. Real users will open Play Store or App Store in their mobile device and go to the search page on Google Play Store or Apple App Store. They will actually copy-paste the provided target keyword and perform a search action for the same, then find your app in the search results. Finally they will tap and install it.
Where can I buy country target keyword installs?
You should always buy country target keyword installs from a trusted and genuine website that sells real keyword installs for your app. We at ASOeShop sell high quality services from real people, you can target almost every country without paying any extra cost. We offer multiple types of campaigns to choose from.
Which are the best app promotion sites?
You should always buy app promotion services from the website which sell real and genuine app promotions services. There are so many websites that sell app promotion services but most of them sell fake services which will give your app negative promotion. But don't worry, we at ASOeShop assure you that we sell real services from real people, we are in the market for more than 3 years and our well-trained customer executives will help you in choosing the best service for you.
Where to buy cheap Keyword Installs?
You can buy cheap Keyword Installs at ASOeShop pricing just start at $0.2/ conversion for Android App and $0.7/ conversion for iOS App. We offer these services at cheap prices doesn't mean that you have to compromise on any factor, we will give you Keyword Installs from real people and devices only. We are doing this for more than 3 years and we will offer you the best services at a cheap price.
What to do if I face any problem in my campaign after buying any service from ASOeShop?
You don't have to worry because we are here to help you. You just have to follow this link - https://asoeshop.com/helpdesk/  which will take you to our Helpdesk page where you will find all of your answers, but if you still don't find your answers you can write us down and our trained customer executives will guide you.
How to increase my app Ranking on Application Store?
If you are looking to increase your app ranking, starting an app promotion campaign will definitely help you out, you should go with a keyword install service, this will increase and improve your app ranking and gives you organic installs/downloads as well. For this, you need to do keyword research for your app or you can use some keyword research tools, you will find some good tools on our website too.
---
Join the world's best
Trusted by
great

companies
About Keyword Installs
What is Keyword?
A keyword is a word that explains the content on your Mobile App. It's the search phrase that helps to find your app. When a user searches for that word or phrase on Google Play Store or App Store, they should find similar apps related to that word is known as Keyword.
The keyword plays a very vital role in ASO, it also played a key role when a user is searching for some app on Google Play Store or App Store.
What is Keyword Install?
This means optimizing the ASO in a way that when a user searches a particular word or phrase related to your app on any application stores like Google Play Store or App Store, and your app will show and he will install that app is known as Keyword Install.
On both Google Play Store and App, Store keyword install plays a vital role, more than 55% of users actually find the app they are looking for just typing some words on the search bar.
Let's understand with an example - if someone is looking for a game like PUBG, he just has to search 'action game or shooting game' he will find the game on the application store without typing its original name. That why Keyword Install plays an important role in getting more installs.
How to improve your Keyword Optimization Strategy?
Discover the best keywords for your app that produces more keyword installs to your app.
Optimize your ASO with the keywords which are performing well.
Review retention of the users coming from that keyword.
Analyze the growth rate of your app installs on the related keyword.
Give more focus to that keyword that is performing best for your app in terms of conversion rate.
Advantages and Disadvantages of Optimizing Keyword.
Advantages
Improves your app installs.
Improves your app ratings and reviews, as long as you are using relevant keywords related to your app.
Improves Search Ranking on Google App Store and App Store.
Boost your app very fast.
Gives your app more organic installs.
More install means more users engaging which further improves your overall Ranking.
Disadvantages
If you use irrelevant keywords on the app it will cost you more harm than add positive. How? If a person looking for 'action game' your app is a 'photo editing app' and you use action game in your ASO, he will install the by the keyword you have added in your ASO and when he finds out that this app is not an 'action game' he will imitate uninstall the app and he can also write negative reviews and rate your app with 1 star.
Use keywords wisely.
Use only relevant keywords when optimizing ASO.
The wrong Keyword will hurt your app in terms of overall rankings.
If you are using irrelevant keywords Google and Apple can penalize your app also.
Increase your App's DAU and ECPM With Keyword Installs
Running the keyword installs campaign will support your app marketing campaigns for both iOS and Android and would help increase your app's rankings and bring you thousands of organic installs and hence new users every day. This could be the perfect solution for your app to take it to the next level. In Keyword installs campaign, user will search your application in Google Play Store or App Store for the specific target keyword and install your app, which will boost your keyword relevance score and hence your keyword ranking too. A successful keyword ranking campaign will help your app climb up those any rankings and your application will be on top of such search results page in Google Play Store or Apple App Store.
We are able to provide 100% Guaranteed TOP1 Keyword Rankings service as well for ANY App, ANY Keyword, ANY Country, just get in touch with support. Once you are at rank 1 for any potential keyword you would start getting thousands of Free Organic Installs from the search results after becoming ranked in Top position. Just tell us the Keyword, Country and App link and we will get back to you with quotes. Buy Keyword Installs for Any app in Any country Now
Need for Successful App Store Optimization (ASO)
The first thing to do is optimize your title and description using the relevant trending keywords. Your target keywords should be present or mentioned in the various portions of your application's landing page in Google Play Store or Apple App Store. Keywords ASO plays an important role for promotion of your Android, iOS Apps and it is an affecting factor, it helps in ranking your app. The number of keywords used in the landing page of your app in Google Play or App Store matters as much as the keywords themselves. Next thing you need to assure constant everyday traffic delivered to your Android or iOS App as soon as your start the campaign.
Keywords Optimization Results in Google Play / Apple App Store
In case your purpose is to get tons of organic installs to your application, then the keyword installs campaign is the ideal means to do so. A keyword optimization is a fastest and most efficient way to boost organic installs for your Android, iOS app. You may reach out to support and ask for keyword research of your app and our ASO Manager will get back with the trending keywords relevant to your app. After wards you will need to optimize your app listing page in Google Play or App Store using those keywords, which will help eventually move your app to the top 10 apps for a specific keyword in Google Play. This is how you can significantly increase your organic installs and even jump to the top rankings of the category. Our ASO Managers would help run the customized keyword campaign for you. Finally, you'd get Top1-10 for nearly all of them. That would bring you A LOT of real organic installs every day and then would possibly bring you to the top category rankings.
How to Promote your Android & iOS App with Keyword Installs?
1. Register a FREE Account on our Self-Serve Platform

2. Add your App into your account
3. Add some Funds to your Account Balance
4. Create a Campaign from your Dashboard
5. Manage your Campaign from your Dashboard