Buy Android Keyword Installs · Google Play Store
HOT
Keyword (High Retention)
$

0.2
per successful conversion
Conversion = Search + Install + Open + Keep for 3-5 Days
FREE Country Targeting
No Tracking/SDK Required
Boosts Keyword Ranking
Real Devices / IPs
Real-time Statistics
Cost-Effective Rewarded Traffic
GET STARTED
(Keyword) +Rating
$

0.3
per successful conversion
Conversion = Search + Install + Rating
FREE Country Targeting
No Tracking/SDK Required
Real Devices / IPs
Real-time Statistics
Cost-Effective Rewarded Traffic
GET STARTED
(Keyword + Rating) +Review
$

0.38
per successful conversion
Conversion = Search + Install + Rating + Review
FREE Country Targeting
No Tracking/SDK Required
Real Devices / IPs
Real-time Statistics
Cost-Effective Rewarded Traffic
GET STARTED
Need help estimating your campaign budget?
Buy iOS Keyword Installs · Apple App Store
Buy iOS Keyword Installs (Downloads) for Apple App Store Apps, starts at $0.6 per Search + Install + Open + Keep for 3-5 Days.
Find Out More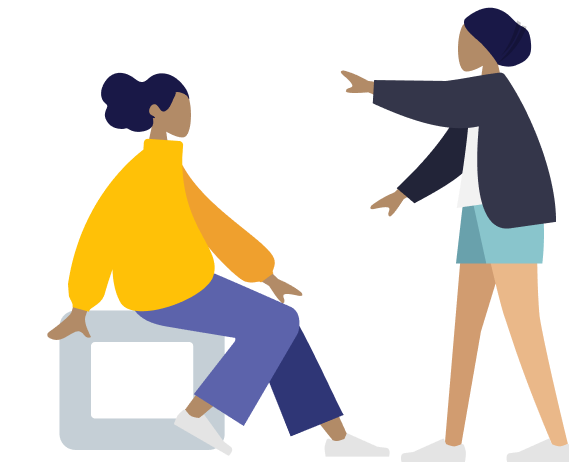 Buy App Ratings · Android · iOS
Buy App Ratings for Play Store (Android) and App Store (iOS) Apps.
Find Out More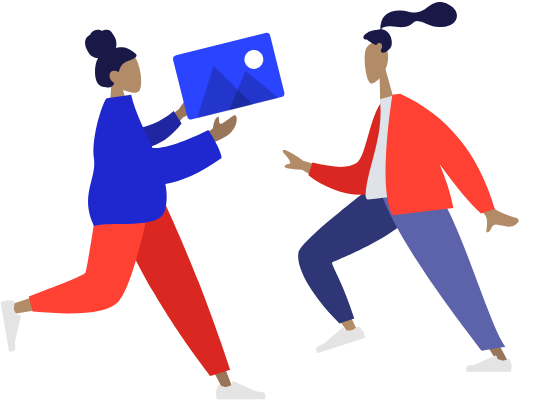 Help - Buy Android Keyword Installs · Google Play Store
Frequently asked
question

:
Are Android Keyword Installs Real or BOT?
No BOT, we provide real android keyword installs from real devices, however in order to drive volume, our users may pretend to be from any country by changing their ID in order to full fill your campaign volume if you target small population countries or we don't have enough traffic from that country available. Our users are mainly from Russia or CIS countries.
Is there any Harm?
So far we haven't seen any harm our client may have experienced or reported to us but keep in mind that it is advisable not to buy keyword installs too aggressively as it may look like an attempt to manipulate the placement of your app which is against the google play developer policy.
Are Android Keyword Installs Automated or Manual?
We deliver android keyword installs manually. Real users will open Play Store in their Android mobile device and go to the search page on Google Play Store. They will actually copy-paste the provided target keyword and perform a search action for the same, then find your app in the search results. Finally they will tap and install it.
Where can I buy country target Android Keyword Installs?
You should always buy country target android keyword installs from a trusted and genuine website that sells real keyword installs for your app. We at ASOeShop sell high-quality services from real people and devices, you can target almost every country without paying any extra cost. We offer multiple types of campaigns to choose from.
Where to buy cheap Keyword Installs?
You can buy cheap Keyword Installs at ASOeShop pricing just start at $0.2/ conversion for an Android App. We offer these services at cheap prices doesn't mean that you have to compromise on any factor, we will give you Keyword Installs from real people and devices only. We are doing this for more than 3 years and we will offer you the best services at a cheap price.
What to do if I face any problem in my campaign after buying any service from ASOeShop?
You don't have to worry because we are here to help you. You just have to follow this link - https://asoeshop.com/helpdesk/  which will take you to our Helpdesk page where you will find all of your answers, but if you still don't find your answers you can write us down and our trained customer executives will guide you.
How to increase my app Ranking on Google Play Store?
If you are looking to increase your app ranking, starting an app promotion campaign will definitely help you out. You should go with a keyword install service, this will increase and improve your android app ranking and gives you organic installs/downloads as well. For this, you need to do keyword research for your app or you can use some keyword research tools, you will find some good tools on our website too.
---
Join the world's best
Trusted by
great

companies
About Android Keyword Installs
Why do I need to buy Android Keyword Installs service?
Android Keyword Installs will help you get ranked top for any keyword. Our users will search and install your app in Google Play Store thus boost your keyword relevance score.
Nearly 95% of people search for potential keywords in Google Play Store before installing any Android app. The higher you ranked more it will help people find your app in search results.
Mostly, people who add keyword ASO to their marketing mix, especially if they do so before their competitors, are likely to gain a competitive advantage.
Higher ranking can boost the overall creditworthiness and discovery of your app. This may be attributed to the need for a reliable and genuine app.
The use of keyword installs to boost your Android app position in Google Play search results.
65% Android app installs come from search results with relevant keywords.
58% of users check app ranking before installing an Android app.
94% of users download only apps with a top 3 or 5 position in the search results.
Reach a million of users worldwide on Google Play Store.
Why ASOeShop is the best site to buy Android Keyword Installs?
Our ASO Managers will help you to discover potential target keywords for your Android app.
We can target or rank almost any app, any keyword, any country, and any language.
All of the Android Keyword installs delivered will be equally spread for keywords you specified.
Get free drop replacement if part of your order is dropped within 7 days.
ASOeShop is a dedicated automated self-serve SaaS-based platform for ASO. All installs are screened and evaluated based on their quality, reliability, delivery speed and price. Keyword installs with the highest score are advised to deliver your campaign. We have delivered thousands of keyword installs and worked with dozens of installs providers so you don't have to waste your time with the wrong ones.
Are your Android Keyword Installs real & legit or are they fake Search + Install?
All keyword installs provided are real, legit and incentivized. You get an honest keyword installs from users based on your target keywords – be it a high frequency or low-frequency keyword. For example, if you ordered 100 keyword installs for 2 keywords, one high frequency, and one low-frequency keyword, you may receive 60 keyword installs on high frequency and 40 on the low-frequency keyword. This is because the installs are genuine and we randomly spread users among target keywords. In this case, you will only be billed for the 100 keyword installs only and may get extra installs for free (over delivery). Contact us if you need further clarification on this.
We have a network of users ready to installs your app and we send your app to them to perform keyword search installs and encourage them to keep the app for 5-8 days as well.
Can I buy Android Keyword Installs for custom language?
Yes, you can. After you have added funds into your account balance, you can add target keyword in any language from your dashboard whether you want an English keyword or Russian keyword. Afterward, you should be able to target those multilingual keywords while creating campaigns.
Please contact support if you have any other custom requirements related to keyword installs prior to ordering.
Will I get banned? Can I buy safe Android Keyword Installs?
You will NOT be banned because our Android Keyword installs are real, as described above. Our services are legit within Google Play's Terms of Service.
We also don't need your credentials for your account. So, it's safe and there's no chance of hacking and banning the account.
Is the delivery of Android Keyword Installs fast? Is it safe to deliver them faster?
Approximately 1-2 days delivery, depending on the size of your campaign. country targeted campaigns may take a longer time. You will get a more accurate delivery timeline from our panel once your campaign has been created/started.
We can deliver campaigns gradually over a period of time (drip-feed) or in one go, it up to you but we recommend "gradually" to mimic the natural growth of your brand and protect the safety of your Google Play account. In other words, our smart system automatically spreads the promotion and deliver a small and safe amount of keyword search installs on a daily basis.
We can try to deliver them faster up to a certain extent but we would NOT recommend that because we can't promise the safety in this case in terms of google may penalize your app.
Is ASOeShop Android Keyword Installs cheap?
ASOeShop is not aimed at being the most affordable service provider. On the contrary, we aspire to be the best and safest quality.
That being said, most of our customers find that our pricing for Android Keyword installs is cheap compared to most competitors, especially after considering our quality of service. The reason is that we are able to get better pricing since we are integrated with many publishers and process tons of campaigns in bulk and deliver high volumes.
Be careful with services that claim to deliver cheap Android Keyword installs as they may either be fraud or using bot traffic. From our experience, 95% of the cheapest service providers are a fraud.
Can I target users from certain countries only (country-target)?
We do have single country targeting and we support multiple countries (region) targeting as well. Simply select your desired country target from the dropdown when you create your campaign. If your desired region isn't available from the dropdown option you may reach out to support for the managed campaign with custom targeting for that region. Please note that the country-targeted campaign may take a longer time to deliver.
How to Buy Android Keyword Installs to Promote your Android App?
1. Register a FREE Account on our Self-Serve Platform

2. Add your App into your account
3. Add some Funds to your Account Balance
4. Create a Campaign from your Dashboard
5. Manage your Campaign from your Dashboard