Buy App Reviews · Android · iOS
Need help estimating your campaign budget?
Buy Android Reviews · Google Play Store
Buy Android Reviews · Buy Play Store Reviews for Android Apps
Find Out More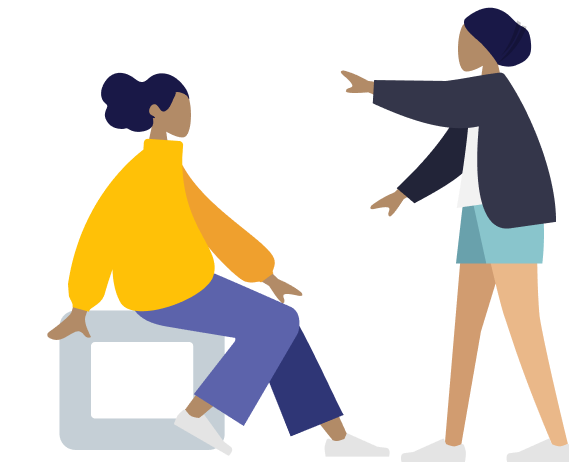 Buy iOS Reviews · Apple App Store
Buy iOS Reviews · Buy App Store Reviews for iOS Apps
Find Out More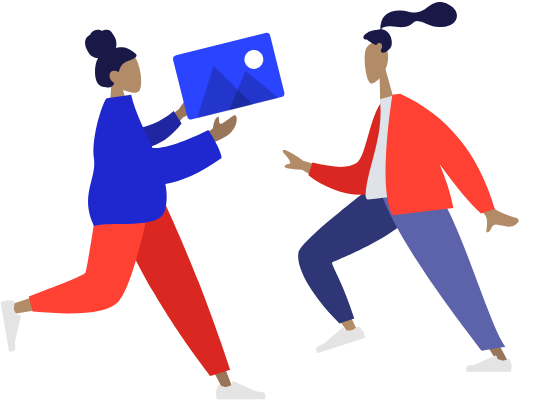 Help - Buy App Reviews · Android · iOS
Frequently asked
question

:
Do App Reviews really Help?
Nowadays, users are very sensitive to ratings, reviews. They really put effort into reading a couple of reviews before installing any app. If there are good no. of positive app reviews on your android or ios app in Google Play Store or Apple App Store then any potential user is very likely to download your app since it becomes easy for them to take that decision. It also helps boost visibility because App Reviews will help your Android or iOS app to get indexed better and deep into the Google Play Store or Apple App Store.
Why Buy App Reviews from ASOeShop?
If you go for our high quality managed ratings, reviews service. We will provide detailed reports (screenshots) to you as proof and also, we offer a guarantee against deletion. You will get a dedicated order manager who will help you write good review text. We support custom review text. We have a replacement guarantee in case any review is removed by Google or Apple. We have 25K customers and our customer support is available 24/7, you can reach us any time and we will get back as soon as possible.
How App Reviews can Boost your Ranking?
Reviews are one of the factors affecting your app's rank in the Google Play Store or Apple App Store. Nowadays, Google is using AI to analyze user reviews in order to understand what goes inside the app while the user is actually using it. Also, the keywords present in reviews are being scanned and used towards keyword relevance score which is an important ranking signal for Google Play rankings algorithms.
How App Reviews Delivered?
We have a network of offerwalls, rewarded traffic and social exchange portals where real users are either motivated to write a review on your app or we exchange reviews with app developers on your behalf at various available review exchange portals such as Facebook groups.
Are these App Reviews Automated or Manual?
We deliver reviews manually. Real users will go to your app listing on Google Play Store or Apple App Store to actually write or copy-paste the provided review text and finally submit it.
App Review is Deleted?
Earlier app reviews were used to retain forever but nowadays Google is using AI to analyze them and might hide them if they don't find it legitimate. So, it totally up to Google, how your reviews are going to retain. Surprisingly, Google is so aggressive on their moderation policy that some times they are deleting even organic app reviews also.
Are Reviews Real or BOT?
No BOT, we deliver real app reviews for Android and iOS from real users and devices but we can't guarantee retention of the reviews due to strict moderation policy. However, we are able to provide high quality managed reviews services with guarantee upon request.
Do you support custom review text?
Yes, we support custom review text but you may have to check with our support team for the availability.
Are Install and Rating required for Reviews?
Yes, Installs and Ratings are required Since users can't write a review without downloading and rating the app. Basically, you would have to create a campaign for Installs+Ratings+Reviews
---
Join the world's best
Trusted by
great

companies
About App Reviews
About App Reviews
App Reviews play a significant role in attracting new users towards your app. More positive reviews will give your app visitors a positive mindset to install your app. As per the survey, more than 50% of iOS user only Installs App which has positive reviews and at least 4 star ratings, same is the case with Android users they also install apps on their devices after reading some positive comments/reviews about the app.

Reviews are one of the main aspects to attract potent users towards your app before they install your app. Positive reviews will also increase the trust factors toward your app. If your app has 1 or 3 stars with negative reviews then your app will not be trusted by users, and they will not install your app. It impacts on your overall app rankings.

In simple words, more positive reviews mean the app is more useful, genuine, and trustworthy hence increase your organic app downloads and also improves your overall rankings on Google Play Store and App Store.


According to the Google Play Store, the Google Play console allows you to see:
The total number of ratings received.
Overall Rating (based on every single rating).
You can compare your app's rating and competitor's app.
You can also see your past season ratings.
Failure of your app's rating based on different factors like location, device, language, etc.

How to Get More Positive Reviews on Android and iOS App?
There are two main ways to get more positive reviews:

Organic
It is a long process and it is difficult to get satisfactory results you are looking for.
You can ask your friends and family to review your app.
You can add an in-app popup CTA to a review of your app (example - "If you enjoy using "NAME OF YOUR APP", would you mind taking a moment to review & rate it? It won't take more than a minute.")

Paid
On the other hand, you will get as many positive reviews as you want. You just have to order and you will get as per your requirements.
You can also get custom reviews for the app, as you want.
It is a much quicker way to get more app reviews in much less time if you compare it in an organic way.
Improves overall rankings of your app on both Google Play Store and App Store in a very shorter period.

Advantages and Disadvantages of having good or bad reviews:

Advantages
Visitors check app reviews before installing an app on their mobile devices, So an app with more positive reviews and ratings will definitely get good results.
Attracts more audience.
More positive reviews make your Android and iOS app more trustworthy and push users to install/download your app on their mobile devices.
It helps your app to rank higher in keyword search results and improves overall ranking.

Disadvantages
Bad ratings fused with negative reviews will harm your app's overall rankings.
If your app has more negative reviews, then your chances of ranking in the search results will decrease.
Android and iOS app users will not trust your app hence users will think twice before installing your app.
It will decrease your time and money, which spend on developing your app.
and the list goes on.

Today, there are more than 5 million apps on both App Store and Google Play Store. You have to face very tough competition in terms of ranking or getting more traffic & installs on your app if you are not Promoting and Marketing your App.
Significance of App Reviews (Google Play or App Store)
Approximately 60% of users check reviews of the app before installation and 90% of them only download Android or iOS apps with a rating of at least 5 stars.
App reviews work as social proof indicating the Android or iOS app is worth downloading and hence increases the conversion rate.
Improve app ranking in Google Play or App Store with high ratings and reviews for Android, iOS App.
Positive app reviews help you build trust and attract more users to download your Android, iOS app.
Context of Review helps a lot in ASO of your app because your app will get indexed in Google Play Store or Apples App Store much better and deeper.
Why ASOeShop is the best site to Buy App Reviews (Google Play or App Store)?
App reviews are written in English or any language you may want.
The majority of the App review delivered will have the keywords you specified. A small number of them will be generic.
Get free drop replacement if part of your order is dropped within 7 days. Only applicable to managed services purchased via our marketplace.
ASOeShop is a dedicated automated self-serve SaaS-based platform for ASO. All installs are screened and evaluated based on their quality, reliability, delivery speed, and price. App reviews with the highest score are advised to deliver your campaign. We have delivered thousands of app reviews campaigns and worked with dozens of review providers, so you don't have to waste your time with the wrong ones in Fiverr buy app reviews or from Reddit. If you are wondering where to buy app reviews or the best site to purchase, look no further because ASOeShop is the preferred choice of our thousands of clients over Fiverr or Reddit.
Are your App Reviews real & legit or are they fake app reviews?
All reviews provided are real, legit, and incentivized. You get an honest review from users based on their experience with your products or services – be it a positive or negative review. For example, if you ordered 10 positive reviews, you may receive 9 positive reviews and 1 negative review. This is because the reviews are genuine and we do not have control on the user's feedback. In this case, you will only be billed for the 9 positives, and be entitled to 1 more positive review. Contact us if you need further clarification on this.
Our providers use a variety of legit techniques including running social media ads or review reminders to retarget your customers and encourage them to leave real reviews via email widget. We may also connect you with interesting product testers, who may or may not leave reviews.
Can I buy positive, negative App Reviews, or custom reviews?
Yes, you can. After you have completed your purchase, you can specify to us in our dashboard whether you want a positive review or negative review. A positive review is generally 4 to 5 stars while a negative review is 1 to 2 stars.
Please contact support if you have any custom review requirements prior to ordering.
Will I get banned or can I purchase safe App Reviews?
You will NOT be banned because our Android app reviews are real, as described above. Our services are legit within Google Play's Terms Of Service.
We also do not need your account credential. So, it's safe and there is no chance for the account to be hacked and banned.
Am I buying App Reviews instant or fast and is it safe to deliver them faster?
Approximately 14 – 30 days delivery, depending on the size of your order. Geo-targeted orders may take a longer time. You will get a more accurate delivery timeline from our panel once your order has been placed.
Although we may start working on your order instantly, it takes time to fully deliver your order. We deliver orders gradually over a period of time (drip-feed) instead of in one go, to present a natural growth of your brand and protect the safety of your Google Play account. In other words, our smart system automatically spreads the promotion and deliver a small and safe amount of reviews on a daily basis.
We can't deliver them faster than we're told because we're trying (but DO NOT promise) to get people who are really interested in your Android app to leave a review.
Is buying App Reviews cheap? Can you do $5 App Reviews?
ASOeShop does not aim to be the cheapest service provider. Instead, we aspire to be the best quality and safest.
That being said, most of our customers find that our pricing for Android reviews is cheap compared to most competitors, especially after considering our quality of service. The reason is that we are able to get better pricing from our service providers due to bulk orders and high order volume.
Be careful with services that claim to be delivering cheap $1 Android App Reviews or $5 App Reviews as they may either be fraud or using bot traffic. From our experience, 95% of the cheapest service providers are a fraud.
Can I target users from certain countries only like buy App Reviews from USA, UK or Canada?
Geo-Targeting enhances conversion when your product/service is intended for certain part of the world such as USA, Canada or UK rather than worldwide.
We do not have single country targeting such as UK, Canada or buying app reviews USA. Instead we support multiple countries (region) targeting. Simply select your desired geo target from the dropdown when you order. If your desired region isn't available from the dropdown option it means we do not support geo targeting for that region. Please note that geo-targeted orders may take a longer time to deliver.
How to Buy App Reviews to Promote your Android & iOS App?
1. Register a FREE Account on our Self-Serve Platform.

2. Add your Android or iOS App into your dashboard.
3. Add some Funds to your Account Balance.
4. Create a Campaign for App Review from your Dashboard
5. Manage your App Review Campaign from your Dashboard