Buy iOS Reviews · Apple App Store
(Package + Rating) +Review
$

0.8
per successful conversion
Conversion = Install + Rating + Review
FREE Country Targeting
No Tracking/SDK Required
Real Devices / IPs
Real-time Statistics
Cost-Effective Rewarded Traffic
GET STARTED
(Keyword + Rating) +Review
$

1.4
per successful conversion
Conversion = Search + Install + Rating + Review
FREE Country Targeting
No Tracking/SDK Required
Real Devices / IPs
Real-time Statistics
Cost-Effective Rewarded Traffic
GET STARTED
Need help estimating your campaign budget?
Buy Android Reviews · Google Play Store
Buy Android Reviews · Buy Play Store Reviews for Android Apps
Find Out More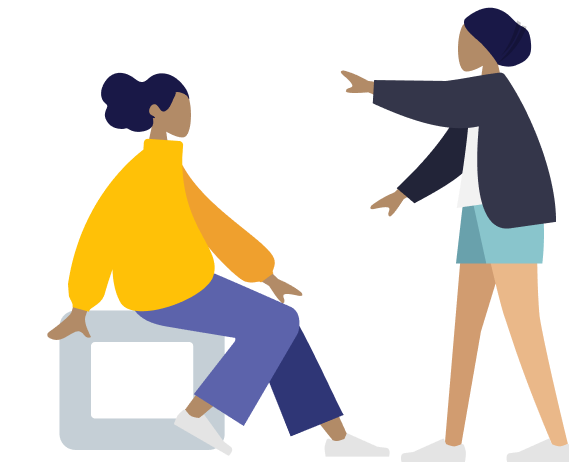 Buy App Ratings · Android · iOS
Buy App Ratings for Play Store (Android) and App Store (iOS) Apps.
Find Out More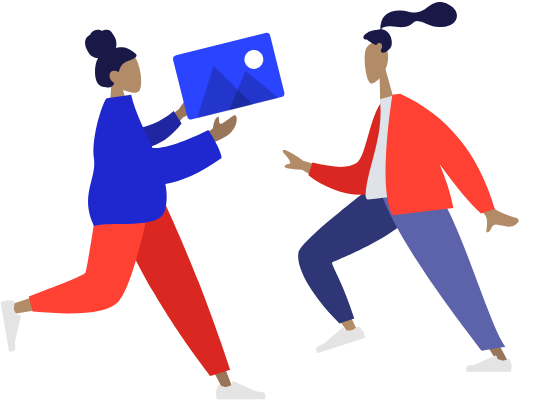 Help - Buy iOS Reviews · Apple App Store
Frequently asked
question

:
Why Should I Buy App Store Reviews (iOS)?
Research indicates that the search algorithm of Apple App Store does NOT give any preference to the application with poor ratings, reviews, and hence very less likely appear in top search results. If your app is new in the App Store, you more prone to this algorithm. The solution is to buy ios app reviews and hence increase your ratings, reviews which will help to increase your application's visibility.
How Does this Work?
We have a network of offerwalls, rewarded traffic, and social communities where we advertise your iOS app and may ask them to write a review in with exchange with some incentives or rewards. We also have publishers and partners to deliver iOS reviews at scale.
App Store Reviews (iOS) is Really Helpful?
If you aspire to boost the number of your customers then rush up to order this service. Purchase iOS application downloads here and get the following results:
Are iOS Reviews Real or BOT?
No BOT, we deliver real ios reviews from real users and devices. We have anti-fraud measures to filter reviews.
How are these iOS Reviews Delivered?
We have offerwalls, publishers and traffic partners where real users are either motivated to reviews your app (in case of incent campaigns) or your ad creatives are displayed on various media inventories where users tap and review your app out of their natural interest (in case of non-incent campaigns).
How iOS Reviews can Boost your Ranking?
Reviews are one of the factors affecting your app's rank in the Apple App Store. Nowadays, Apple is using AI to analyze no. of reviews in order to understand which app is getting more reviews and hence trending. Also, if your app gets high volume reviews in a short period of time, apple will sense it and jump your up in the Top charts which is an important Ranking signal for App Store rankings algorithms.
What is the ios review campaign?
By using our ios marketing campaigns, you can enjoy a lot of advantages purchasing both high-engaging and cost-effective reviews for your iOS apps. We drive reviews and engagement targeted campaigns. You will receive high-quality organic reviews or engagements every day while your app will be reaching its top rankings at Apple App Store.
How does ASOeShop's pricing work?
We have pricing, budget system. If your budget is $100 and you willing to buy installs i.e $0.1 per conversion, you will get 1000 conversions.
Can I terminate at any time?
Yes, you can terminate the campaign anytime no questions are asked while you terminate but we would highly appreciate if you will give us some feedback.
Do you offer discounts?
We offer extra bonus on large deposits, you may have to reach out to support or your account manager to discuss this.
What is your refund policy?
We offer refunds as per our terms / policy. We aim high at being focused on building relationships with our clients and community.
How secure is ASOeShop?
Protecting the data you trust to ASOeShop is our first priority. This part is really crucial in keeping the project in line to completion.
My team has credits. How do we use them?
Once your team signs up for a campaign plan. This is where we sit down, grab a cup of coffee, and dial in the details.
Why should I Buy App Store Reviews (iOS)?
First impression matters. iOS App or Game with a huge number of reviews / ratings attracts more users to review it too. Promote your iOS App Today!
Any Discount For Me?
Yes, get in touch for a big massive discount on your first Campaign! ;)....... Extra bonus up to 5% on your First Deposit.
Is it Safe to Buy iOS Reviews?
Yes, it's 100% risk-free, Our service is fully safe and secure for you. We provide real reviews from real users / devices. Thanks to our fraud detection system.
How long does it take to start the delivery?
We instantly run the campaign as soon as your hit start button from your dashboard after you create the campaign for iOS Reviews. No wastage of your time ;)
Can I get banned for Buying iOS Reviews?
No you will not, Millions of people are using social media marketing agencies to buy iOS reviews to rank higher in Apple App Store.
Where do the Reviews come from?
We have a network of offerwalls, publishers, and partners and the Reviews would come from a different array of our networks where we will promote your iOS App.
Can I purchase Reviews for multiple Apps?
Yes, you may create multiple campaigns for different apps from your dashboard within your budget.
What are the Buying Options?
We are accepting Paypal, Cryptocurrency, and Credit Cards as well.
Discount for Large Campaign?
Absolutely! Special rates for you, if you are buying more and hence deposit a large amount. Get in touch captain!
Do you offer a free trial for iOS Reviews?
Unfortunately not. As we have campaigns at super low bids that would perfectly fit for testing the services.
---
Join the world's best
Trusted by
great

companies
About App Store Reviews (iOS)
About iOS App Reviews
iOS App Reviews play a significant role in attracting new users to your app. More positive reviews will give your app visitors a positive mindset to install your iOS app. As per the survey, more than 50% of iOS users only Installs Apps that have positive reviews and at least 4 star ratings. So, good reviews will always be recommended if you want to promote your iOS App on the App Store.

Reviews are one of the main aspects to attract potent users towards your app before they install your app. Positive reviews will also increase the trust factors toward your app. If your app has 1 or 3 stars with negative reviews then your app will not be trusted by users, and they will not install your app. It impacts on your overall app rankings.

In simple words, more positive reviews mean the app is more useful, genuine, and trustworthy hence increase your organic app downloads and also improves your overall rankings on App Store.

How to Get More Positive Reviews on iOS App?
There are two main ways to get more positive reviews:

Organic
It is a long process and it is hard to get satisfactory results you are looking for.
You can ask your friends and family to review your app.
You can add an in-app popup CTA to a review of your app (example - "If you enjoy using "NAME OF THE APP", would you mind taking a moment to review & rate it? It won't take more than a minute.")

Paid
It is a much quicker way to get more app reviews in much less time if you compare it in an organic way.
On the other hand, you will get as many positive reviews as you want. You just have to order and you will get as per your requirements.
You can also get custom reviews for the app, as you want..
Improves overall rankings of your iOS app in a very shorter period.

Advantages and Disadvantages of having good or bad reviews:

Advantages
Visitors check app reviews before installing an app on their mobile devices, So an app with more positive reviews and ratings will definitely get good results.
Attracts more audience.
More positive reviews make your iOS app more trustworthy and push users to install/download your app on their mobile devices.
It helps your app to rank higher in keyword search results and improves overall ranking.
Disadvantages
Bad ratings fused with negative reviews will harm your app's overall rankings.
If your app has more negative reviews, then your chances of ranking in the search results will decrease.
iOS users will not trust your app hence users will think twice before installing your app.
It will decrease your time and money, which spend on developing your app.
and the list goes on.

Today, there are more than 1.85 million apps on the App Store. You have to face very tough competition in terms of ranking or getting more traffic & installs on your iOS app if you are not Promoting and Marketing your App.
Significance of iOS App Reviews (Apple App Store)
As you know, iOS (formerly iPhone OS) is a proprietary mobile operating system created and developed by Apple Inc solely for the Mobile devices manufactured by them such as iPhone, iPad.
App Store Reviews (iOS) is an anonymous evaluation, review, and assessment based on the honest App Reviews experience from real customers.
Good reviews help to boost the popularity of the apps. High ratings + reviews (positive) will help spread awareness of the USPs of your app.
As per some research, the study says that most of the people trust online reviews just like personal recommendations, and sometimes even more. This will boost the confidence of the user for downloading your iOS app.
Improve your app ranking in Apple App Store with our ratings + reviews app marketing services for iOS app.
If you include target keywords in the reviews. It will help improve ASO search optimization and your app will easily appear higher in search results for target keyword.
Why ASOeShop is the best site to buy App Store Reviews (iOS)?
Genuine and non-drop iOS app store reviews from real users who review iOS apps regularly and you will get free drop replacement if part of your order is dropped within 7 days. If your iOS app reviews are deleted within 7 days, we will replace maximum 50% of the reviews. This is applicable only in case you buy our managed iOS review service via our marketplace.
We support 10-15 word reviews for your Apple iOS app with keywords if specified.
iOS App Store Reviews are written in English or any language of your choice.
The majority of the app review delivered will have the keywords you specified. A small number of them will be generic.
ASOeShop is a dedicated automated self-serve SaaS-based platform for ASO (App Store Optimization). We have a network of offerwalls, rewarded traffic, publishers, and partners to deliver the service with quality, reliability, fast delivery, and affordable price. We work with the highest-rated and handpicked publishers to deliver your order. We have 25K advertisers registered on our website and have delivered thousands of reviews orders so far.
Are your App Store Reviews real & legit or are they fake reviews?
All reviews provided are real, legit, and incentivized. You get an honest review from users based on their experience with your products or services – be it a positive or negative review. For example if you ordered 10 positive reviews, you may receive 9 positive reviews and 1 negative reviews. This is because the reviews are genuine and we do not have control on the users feedback. In this case you will only be billed for the 9 positive, and be entitled for 1 more positive review. Contact us if you need further clarification on this.
Our providers use variety of legit techniques including running social media ads or review reminders to retarget your customers and encourage them to leave real reviews via email widget.
Can I buy negative App Store Reviews or custom reviews?
Yes, you can. After you have completed your purchase, you can provide a written review to us in your dashboard and also clarify whether you want a positive review or negative review. A positive review is generally 4 to 5 stars while negative review is 1 to 2 stars.
Please contact support if you have any custom requirements.
Will I get banned? Can I buy safe App Store Reviews?
You will NOT be banned because our app store reviews are real, as described above. Our services are legit within Apple's Terms of Service.
We also don't need your credentials for your account. So, it's safe and there's no chance of hacking and banning the account.
Is the delivery of App Store Reviews fast? Is it safe to deliver them faster?
Approximately 14 – 30 days delivery, depending on what iOS app store reviews package you order. Country-targeted orders may take longer time. You will get a more accurate delivery timeline from our panel once your order has been placed.
We deliver orders gradually over a period of time (drip-feed) instead of in one go to present a natural growth of your brand and protect the safety of your Apple app account. In other words, our smart system automatically spreads the promotion and deliver a small and safe amount of reviews on a daily basis.
We can't deliver them faster than we're told because we're trying (but DO NOT promise) to get people who are really interested in your app to leave a review.
Is ASOeShop App Store Reviews cheap?
That being said, most of our customers find that our pricing for App Store Reviews is cheap compared to most competitors, especially after considering our quality of service. The reason is that we are able to get better pricing from our service providers due to bulk orders and high order volume.
Be careful with services that claim to deliver cheap App Store Reviews as they may either be fraud or using bot traffic. From our experience, 95% of the cheapest service providers are a fraud.
Can I target users from certain countries only (country-target)?
We are able to provide single country targeting and also we support multiple countries (region) targeting. Simply select your desired country target from the dropdown when you order. If your desired region isn't available from the dropdown option it means we do not support country targeting for that region. Please note that geo-targeted orders may take a longer time to deliver.
How to Buy App Store Reviews to Promote your iOS App?
1. Register a FREE Account on our Self-Serve Platform

2. Add your iOS App into your dashboard.
3. Add some Funds to your Account Balance.
4. Create a Campaign for
iOS Review
from your Dashboard
5. Manage your iOS Review Campaign from your Dashboard