Buy Android Reviews · Google Play Store
Reviews
$

0.52
per successful review
+Review
FREE Country Targeting
No Tracking/SDK Required
Real Devices / IPs
Real-time Analytics & detailed reporting
GET STARTED
(Package + Rating) +Review
$

1.08
per successful conversion
Conversion = Install + Rating + Review
FREE Country Targeting
No Tracking/SDK Required
Real Devices / IPs
Real-time Statistics
Cost-Effective Rewarded Traffic
GET STARTED
(Keyword + Rating) +Review
$

1.14
per successful conversion
Conversion = Search + Install + Rating + Review
FREE Country Targeting
No Tracking/SDK Required
Real Devices / IPs
Real-time Statistics
Cost-Effective Rewarded Traffic
GET STARTED
Need help estimating your campaign budget?
Buy iOS Reviews · Apple App Store
Buy iOS Reviews · Buy App Store Reviews for iOS Apps
Find Out More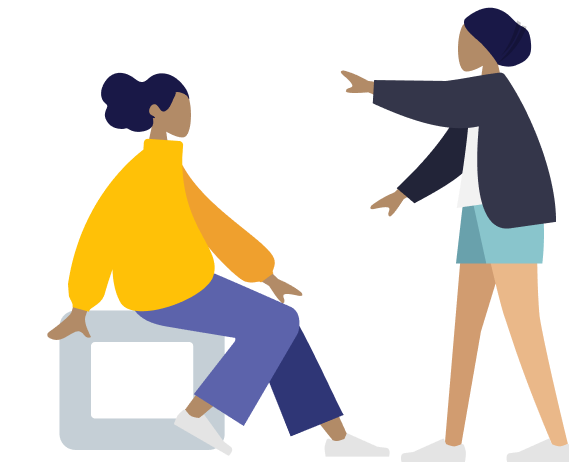 Buy App Ratings · Android · iOS
Buy App Ratings for Play Store (Android) and App Store (iOS) Apps.
Find Out More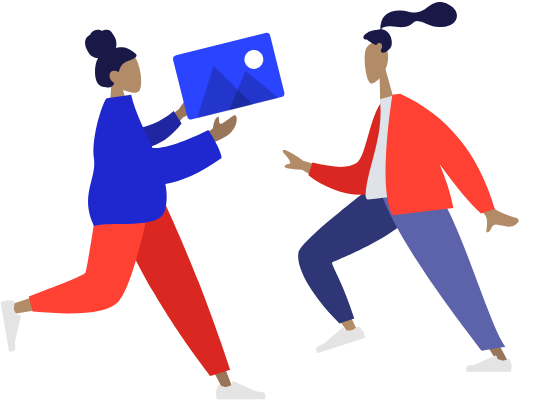 Help - Buy Android Reviews · Google Play Store
Frequently asked
question

:
How Android App Reviews Delivered?
We have a network of offerwalls, rewarded traffic and social exchange portals where real users are either motivated to write a review on your app or we exchange reviews with app developers on your behalf at various available review exchange portals such as Facebook groups.
Do you support custom review text?
Yes, we support custom review text but you may have to check with our support team for the availability.
How Does This Work?
We have a network of offerwalls and rewarded traffic where active users are ready to complete any task like installing your Android app from Google Play Store and write a review for it in exchange for some incentives or rewards.
Play Store Reviews (Android) are Really Helpful?
Research says that 90% of the users check ratings, reviews of the Android app before installing it on Google Play Store and If you have a good number of positive reviews then users are more likely to install your Android app, and hence it helps boost your downloads.
Are Android Reviews Real or BOT?
No BOT, we deliver real Android reviews from real devices and IPs. However, for self-serve service, we don't guarantee how long these reviews will retain since Google may block, delete, hide some, or all of them as a result of their strict moderation policy. We are able to provide managed ratings, reviews services as well with guarantee exclusively upon request.
How are these Android Reviews Delivered?
We have offerwalls, publishers and traffic partners where real users are either motivated to reviews your app (in case of incent campaigns) or your ad creatives are displayed on various media inventories where users tap and review your app out of their natural interest (in case of non-incent campaigns).
How Android Reviews can Boost your Ranking?
Reviews are one of the factors affecting your app's rank in the Google Play Store. Nowadays, Google is using AI to analyze no. of reviews in order to understand which app is getting more reviews and hence trending. Also, if your app gets high volume reviews in a short period of time, Google will sense it and jump your up in the Top charts which is an important Ranking signal for Play Store rankings algorithms.
What is the Android review campaign?
By using our Android marketing campaigns, you can enjoy a lot of advantages purchasing both high-engaging and cost-effective reviews for your Android apps. We drive reviews and engagement targeted campaigns. You will receive high-quality organic reviews or engagements every day while your app will be reaching its top rankings at Google Play Store.
How does ASOeShop's pricing work?
We have pricing, budget system. If your budget is $100 and you willing to buy installs i.e $0.1 per conversion, you will get 1000 conversions.
Can I terminate at any time?
Yes, you can terminate the campaign anytime no questions are asked while you terminate but we would highly appreciate if you will give us some feedback.
Do you offer discounts?
We offer extra bonus on large deposits, you may have to reach out to support or your account manager to discuss this.
What is your refund policy?
We offer refunds as per our terms / policy. We aim high at being focused on building relationships with our clients and community.
How secure is ASOeShop?
Protecting the data you trust to ASOeShop is our first priority. This part is really crucial in keeping the project in line to completion.
My team has credits. How do we use them?
Once your team signs up for a campaign plan. This is where we sit down, grab a cup of coffee, and dial in the details.
Why should I Buy Play Store Reviews (Android)?
First impression matters. Android App or Game with a huge number of reviews / ratings attracts more users to review it too. Promote your Android App Today!
Any Discount For Me?
Yes, get in touch for a big massive discount on your first Campaign! ;)....... Extra bonus up to 5% on your First Deposit.
Is it Safe to Buy Android Reviews?
So far we have not faced any problem or complaint from our customers. So, you may assume it as risk-free but we don't guarantee the same for self-service. However, we separately provide high-quality ratings, reviews service with a guarantee as a managed service that is available exclusively upon request.
How long does it take to start the delivery?
We instantly run the campaign as soon as your hit start button from your dashboard after you create the campaign for Android Reviews. No wastage of your time ;)
Can I get banned for Buying Android Reviews?
No you will not, Millions of people are using social media marketing agencies to buy Android reviews to rank higher in Google Play Store.
Where do the Reviews come from?
We have a network of offerwalls, publishers, and partners and the Reviews would come from a different array of our networks where we will promote your Android App.
Can I purchase Reviews for multiple Apps?
Yes, you may create multiple campaigns for different apps from your dashboard within your budget.
What are the Buying Options?
We are accepting Paypal, Cryptocurrency, and Credit Cards as well.
Discount for Large Campaign?
Absolutely! Special rates for you, if you are buying more and hence deposit a large amount. Get in touch captain!
Do you offer free trial for Android Reviews?
Unfortunately not. As we have campaigns at super low bids that would perfectly fit for testing the services.
---
Join the world's best
Trusted by
great

companies
About Play Store Reviews (Android)
About Android App Reviews
Android App Reviews play a significant role in attracting new users to your app. More positive reviews will give your app visitors a positive mindset to install your android app. As per the survey, Android users install apps on their devices after reading some positive reviews about the app on Google Play Store. So, good reviews will always be recommended if you want to promote your Android App on Google Play Store.

Reviews are one of the main aspects to attract potent users towards your app before they install your app. Positive reviews will also increase the trust factors toward your app. If your app has 1 or 3 stars with negative reviews then your app will not be trusted by users, and they will not install your app. It impacts on your overall app rankings.

In simple words, more positive reviews mean the app is more useful, genuine, and trustworthy hence increase your organic app downloads and also improves your overall rankings on Google Play Store.


According to the Google Play Store, the Google Play console allows you to see:
The total number of ratings received.
Overall Rating (based on every single rating).
You can compare your app's rating and competitor's app.
You can also see your past season ratings.
Failure of your app's rating based on different factors like location, device, language, etc.

How to Get More Positive Reviews on Android App?
There are two main ways to get more positive reviews:

Organic
It is a long process and it is hard to get satisfactory results you are looking for.
You can ask your friends and family to review your app.
You can add an in-app popup CTA to a review of your app (example - "If you enjoy using "NAME OF THE APP", would you mind taking a moment to review & rate it? It won't take more than a minute.")

Paid
It is a much quicker way to get more app reviews in much less time if you compare it in an organic way.
On the other hand, you will get as many positive reviews as you want. You just have to order and you will get as per your requirements.
You can also get custom reviews for the app, as you want..
Improves overall rankings of your android app in a very shorter period.

Advantages and Disadvantages of having good or bad reviews:

Advantages
Visitors check app reviews before installing an app on their mobile devices, So an app with more positive reviews and ratings will definitely get good results.
Attracts more audience.
More positive reviews make your android app more trustworthy and push users to install/download your app on their mobile devices.
It helps your app to rank higher in keyword search results and improves overall ranking.

Disadvantages
Bad ratings fused with negative reviews will harm your app's overall rankings.
If your app has more negative reviews, then your chances of ranking in the search results will decrease.
Android users will not trust your app hence users will think twice before installing your app.
It will decrease your time and money, which spend on developing your app.
and the list goes on.

Today, there are more than 2.87 million apps on Google Play Store. You have to face very tough competition in terms of ranking or getting more traffic & installs on your android app if you are not Promoting and Marketing your App.
Android Installs & Ratings comes as a Bonus when you Buy Android App Reviews
When you Buy Android App Reviews, you automatically get ratings as well as installs because you might be aware that a user can not rate an app without installing it plus the user can not review an app without rating it. In short, the flow is like this: Install + Open + Rate + Review
Our services are reliable, efficient and we're very proud plus pleased to supply top quality and guaranteed result if you follow all the best practices otherwise Google moderation bot may block/delete the ratings/reviews. High Excellent App Reviews. It's essential for review to be enlightening and dependable. A premium quality application review must contain enough info to convince an individual to download it. We provide premium android app reviews service via our digital service marketplace.
If you Buy Android App Reviews, you may anticipate that they'll be written following a tiny bit of automated research based on the attributes of your app but reviews will be pull from the database randomly or you can simply provide your own list of review text. Our team conducts thorough research before writing reviews, so the outcome is effective and users trust it. We're pleased with our experts, whose experience in drafting opinions is very outstanding. Mediocre quality isn't about our services. Let us look at the Google Play Store. It's completely open to users, in order that everybody may create something, upload or download. If you have created an application and uploaded it on Google Market, the application is graded and reviewed by individuals who've downloaded and tried it. We can help you boost your app ranking and increase the visibility of your mobile app with the help of our various app marketing campaigns.
This way, the biggest success might be reached only by increasing visibility and creating reliable positive reviews. The better your reviews are, the more users download the application. This way, the program's ranking keeps growing, increasing your app downloads and the developer gets profits which means help reach the success you are looking for. Buy Google Play Reviews and Stand out from the crowd. As true, there are more than 2 billion applications, downloaded from the Google Play Store per month and the count is increasing day by day. This number keeps growing. We provide detailed reports and Statistics is a concrete reason to Buy App Reviews for Android. Our reviews are delivered from real users and devices In accordance with the most recent statistics, there are more than 1.5 million applications on Google Play Market. The platform is utilized by the vast majority of developers. Which implies that Android is the most leading Smartphone OS all around the world.
Thus, it really make sense to Buy Android App Reviews for your Android App to achieve high ranking in Google Play Store. Play Store Reviews are very important from App Store Optimization point of view. Looking to Buy iOS Reviews? We provide iOS App Reviews as well via our Digital Services Marketplace => ElanceMarket.com
Why Should you Buy Play Store Reviews (Android)?
Each Android user pays a lot of attention to the reviews and evaluations of the application she or he is downloading. Consequently, reviews and Ratings are insanely essential for app promotion. At ASOeShop, our platform gives you an opportunity to Buy Android Reviews and we even support custom text reviews in the way that doesn't breach Google's policies because you can submit your own list of text reviews written by you and our users will write same review text which gives you full control over the context of the review. Custom text reviews help you to control the keywords and you can include your targeted keywords in the review text which will help you to get your app indexed better in the Google Play Store.
How to Buy Play Store Reviews to Promote your Android App?
1. Register a FREE Account on our Self-Serve Platform.

2. Add your Android App into your dashboard.
3. Add some Funds to your Account Balance.
4. Create a Campaign for
Android Review
from your Dashboard
5. Manage your Android Review Campaign from your Dashboard